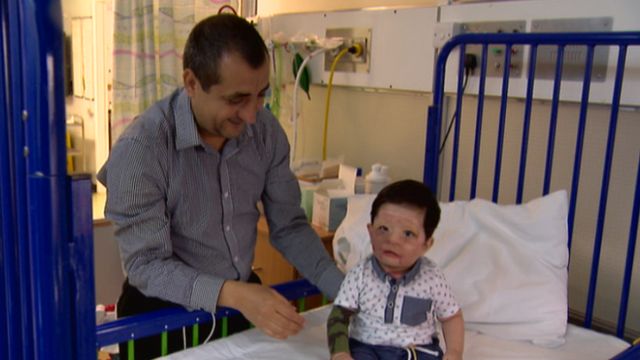 Video
Life-saving treatment for burned baby
Mohammad Sudais arrived in Scotland six months ago as an orphan whose life hung in the balance.
Mohammed was just under two months old when an explosion ripped through the apartment block he was living in with his family in Peshawar last December.
The child's parents and brother were killed in the incident.
After months of plastic surgery to his face, the thriving nine-month-old boy is ready to start his new life with his family who live in Glasgow.
BBC Scotland's Suzanne Allan's report contains some graphic images.
Go to next video: Burned baby arrives in Glasgow for care