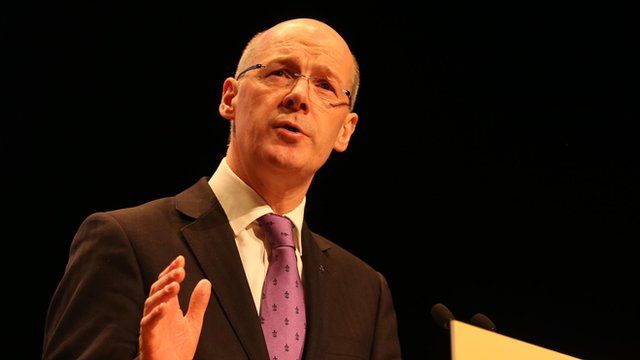 Video
Scottish independence: Swinney says sharing pound benefits everyone
Finance Secretary John Swinney has reasserted that Scotland will keep the pound should Scotland vote in favour of independence.
The UK Labour leader Ed Miliband is in Scotland campaigning for a 'No' vote in the Scottish independence referendum.
In a speech in Glasgow Mr Miliband will rule out a deal on sharing the pound with an independent Scotland if Labour is returned to power.
Mr Swinney described the position as ridiculous: "What Mr Miliband, or whoever is leading the United Kingdom after the 2015 election would have to do, they would have to say to rest of the UK we're going to undermine Sterling by rejecting the contribution made by oil and gas and whisky into a sterling area.
"We're also going to absolve the Scots of a £120bn share of the UK debt which translates into an annual cost of £5bn a year simply because we won't agree to a currency union and that to me is a ridiculous proposition".