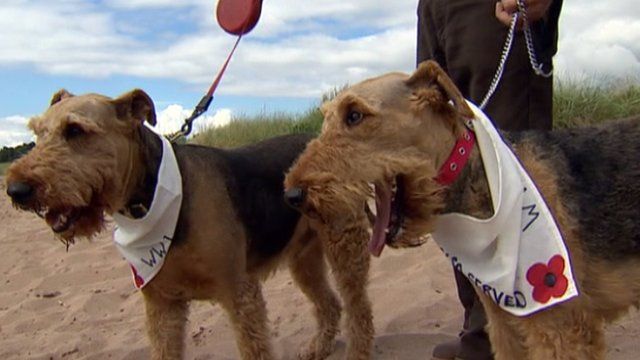 Video
The World War One training camp for dogs who went to war
In the week that marked 100 years since the outbreak of World War One, services have commemorated the men and women who fought and died.
World War One was also the first time the British Army used dogs on the battlefield.
They have played an important role in the military ever since.
The man who predicted how useful dogs could be in war started training them on a beach near Dundee.
BBC Scotland's Andrew Anderson reports from Barry Buddon Camp, near Carnoustie, where the first dogs to go to war were trained.