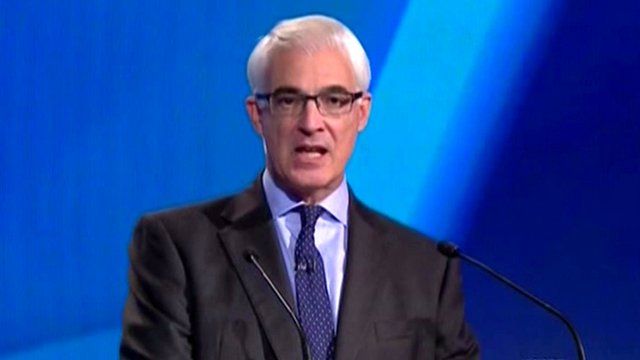 Video
Scotland: 'No thanks to risk of independence,' says Alistair Darling
Alex Salmond and Alistair Darling are going head to head in a TV debate ahead of the Scottish independence referendum.
First Minister Mr Salmond is putting the case for a "Yes" vote on 18 September, with Better Together leader Mr Darling, arguing for the Union.
Speaking during the two-hour STV debate in Glasgow, Mr Darling said he ''wanted to see Scotland prosper'' which is why he rejected the ''risk'' of independence.
The debate was first broadcast on the Scottish television network STV.
Go to next video: Salmond: 'This is our moment'