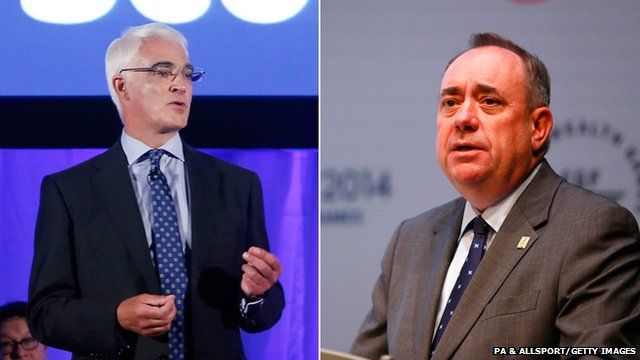 Video
Scottish independence: Salmond and Darling prepare for first TV debate
Scotland's referendum on independence is back at the top of the news agenda as First Minister Alex Salmond prepares to debate with Alistair Darling, leader of the Better Together campaign, in the first presidential style debate live on TV from Glasgow.
The two men will respond to questions from each other, a political journalist and voters from a 350-strong studio audience over two hours on STV between 20:00 and 22:00.
With six weeks to go until voting day, just how influential can these clashes be?
BBC Scotland's political editor Brian Taylor cautions: "Whichever side appears to think it has won will be energised, the other one will be slightly down but if televised debates alone determined the outcome of popular choice then Nick Clegg would be prime minister right now."