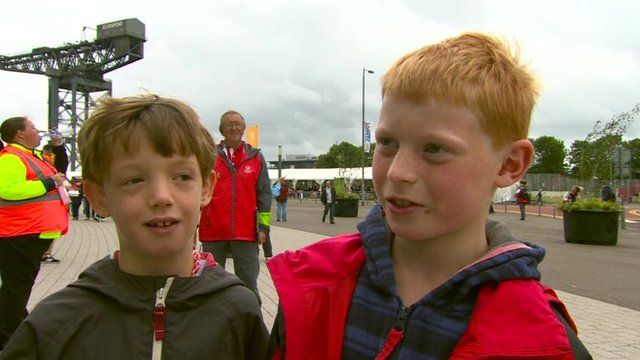 Video
Fans react to reports of Usain Bolt sulk
Usain Bolt's manager says the star athlete never made any criticism of Glasgow or the Commonwealth Games as reported in The Times newspaper.
Fans attending the games said the comments were out of character, but they would probably still cheer Bolt when he competes in the sprint relay.
Go to next video: Glasgow 2014 auction: Teacake anyone?