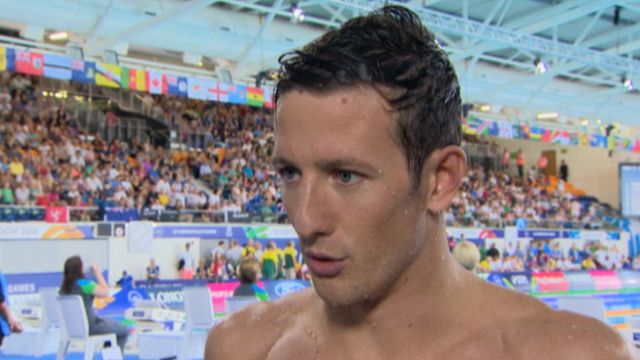 Video
Glasgow 2014: Team Scotland's swim medal hopes
Some of Team Scotland's best medal hopes have been in the pool at the Commonwealth Games.
Michael Jamieson, Hannah Miley and Robbie Renwick were among those involved in Thursday morning's heats, hoping to qualify for the finals at Tollcross.
Sixteen Scottish swimmers have qualified for the finals and semi-finals; 12 in the individual events and four in the relay.
The only Scot not to qualify was 200m freestyle Caitlin McClatchey who will go to compete in the 400m later in the week.
BBC Scotland's Lisa Summers has been watching the action.