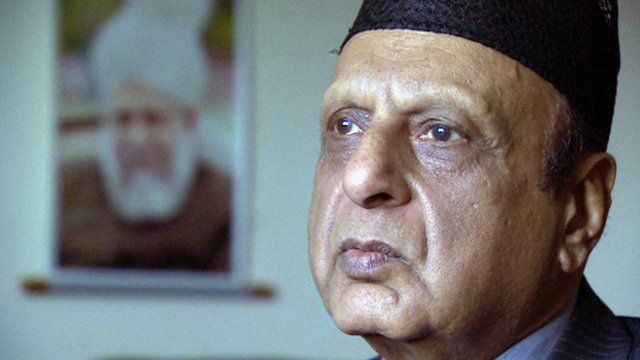 Video
Pakistan police said they would beat me
A 73-year-old British man, arrested for blasphemy in Pakistan for "posing as a Muslim", has spoken for the first time about his ordeal.
Masood Ahmad was jailed on blasphemy charges in November 2013 after being secretly filmed reading verses from the Koran.
Mr Masood is a member of the minority Ahmadiyya sect who are considered heretics in the country.
He said he was unaware that he had done anything wrong and was immediately arrested.
Go to next video: Family plea after religious arrest