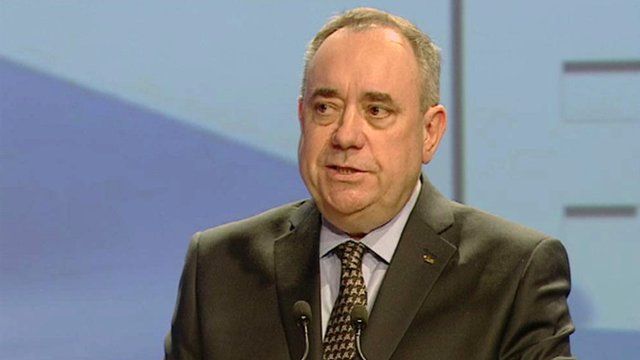 Video
SNP conference: Salmond says No campaign 'laughable'
First Minister Alex Salmond has described the No campaign as "utterly laughable and totally ridiculous".
In an address to SNP conference delegates meeting in Aberdeen, he said the Better Together campaign was out of touch with ordinary people.
He said: "They are the most miserable, negative, depressing and thoroughly boring campaign in political history."
Mr Salmond also said a Yes vote in the referendum was not a vote for him or the SNP but a vote for Scotland's future.
He added: "With a Yes vote on September 18th that work will begin, an all party team Scotland negotiating group including non-SNP members will be convened".
Go to next video: Sturgeon in plea to Labour voters