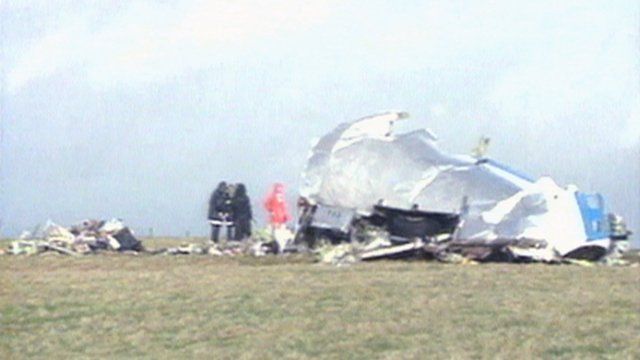 Video
Lockerbie bombing: Al Jazeera claim Iran is responsible
A documentary, to be broadcast on Al Jazeera, will claim that new evidence shows the Lockerbie bombing was ordered by Iran and carried out by Palestinians.
The theory pursues claims that the bombing of flight Pan Am 103 in December 1988 was an act of revenge for the blowing up of an Iranian airbus aircraft earlier that year.
At the time, the USS Vincennes said it believed it was under attack and blew up the airbus as an act of defence.
Libyan Abdelbaset al-Megrahi is the only man convicted of the Lockerbie bombing.
BBC Scotland's home affairs correspondent Reevel Alderson reports.
Go to next video: Waite: Megrahi conviction 'shaky'