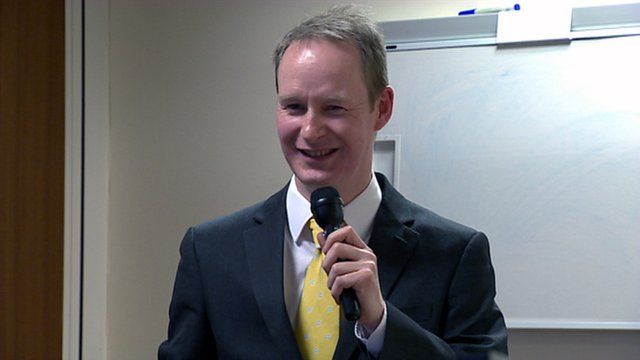 Video
World record joke-telling bid by Donald MacLeod
Donald MacLeod has broken the world record for telling the most jokes in an hour.
MacLeod, from Lewis, told 580 gags to beat the 549 record set by Australian comic Anthony Lehmann in 2005.
English comedian and television actor Tim Vine is a previous record holder.
Among his record breaking one-liners at Glasgow's Park Bar on Wednesday evening were: "What would the drummer in the Mexican Beatles be called? Gringo Starr".
Go to next video: How does Tim Vine practise his jokes?