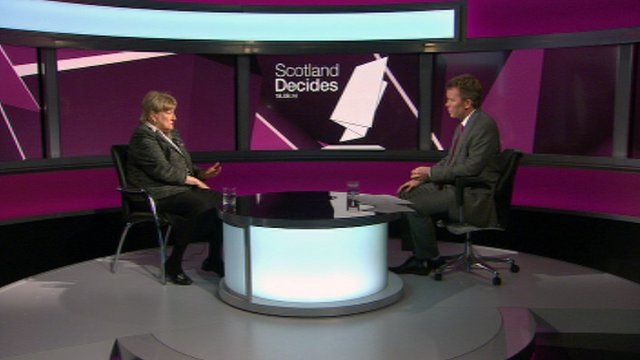 Video
Scottish independence: Annabel Goldie answers your questions
In the latest of a series of BBC Scotland independence referendum webcasts, Baroness Annabel Goldie answered your questions.
BBC Scotland's Bill Whiteford put a variety of issues to the former leader of the Scottish Conservatives who still sits as an MSP for West of Scotland in the Scottish Parliament.
Scotland's electorate will go to the polls on Thursday 18 September to vote in the independence referendum.
They will be asked the single yes/no question: "Should Scotland be an independent country?"