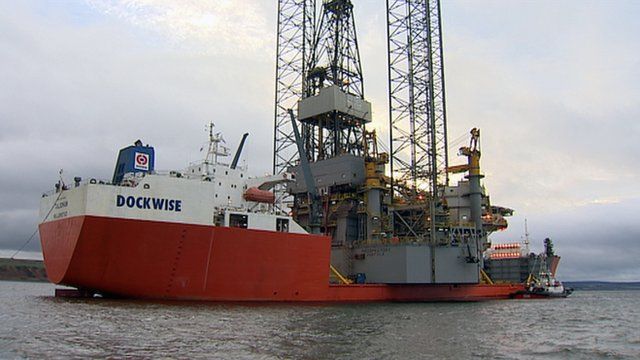 Video
On board the £123m 'cyber' oil rig twice the height of Big Ben
One of the most advanced oil rigs in the world has arrived in Scottish waters as it prepares for operations in the North Sea.
Owners of the $200m (£123m) rig, Prospector 1, say it puts safety first as it removes the need for crews to work on the dangerous drill floor.
Experts have claimed its arrival is a sign of continued confidence in North Sea oil. BBC Scotland's Craig Anderson reports from on board the rig.
Go to next video: Drones making oil rigs and pylons safer