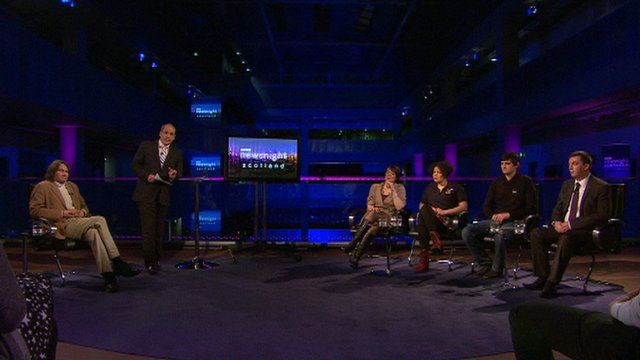 Video
Scottish independence: Debate with young voters
The referendum on Scottish independence is the first national vote in which 16 and 17 year olds will be able to take part.
Glenn Campbell hosted a special BBC Newsnight Scotland debate with an audience of young voters.
The panel was made up of Youth Employment Minister Angela Constance MSP, Ellie Koepplinger of Yes Scotland, Michael Low of Better Together, Scottish Labour MSP Drew Smith and Professor Richard Finlay from Strathclyde University.
The programme was broadcast on BBC Two Scotland on 18 March 2013.
You can also follow our coverage of the independence referendum on our Scotland's Future index.