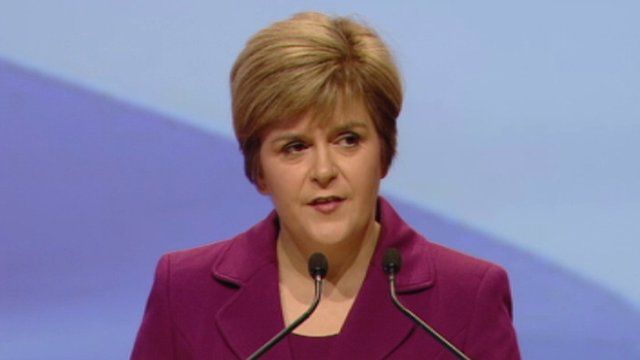 Video
Scottish independence: Sturgeon promises lower energy bills in independent Scotland
Nicola Sturgeon, deputy leader of the SNP, has announced measures to tackle fuel poverty should the SNP win a Yes vote in the referendum on Scottish independence.
Ms Sturgeon was speaking at the SNP party conference in Perth.
Addressing delegates, she said: "We will provide that funding from central government resources and that will mean direct government funding for fuel poverty schemes of at least £200m every year.
"We estimate that it will cut energy bills by around 5% or £70 a year, not a short-term measure but a real and lasting cut in Scottish energy bills".
Go to next video: Conference webchat: Angus Robertson