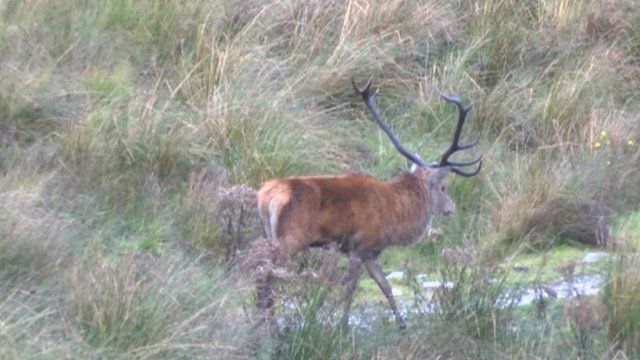 Video
Rutting stags in Wild Autumn festival in south west Scotland
A three-week festival of nature will begin in Dumfries and Galloway at the weekend.
Wild Autumn is a celebration of the region's wildlife and includes events designed to showcase species such as red deer, red squirrels and the thousands of geese that winter on the Solway coast.
The event follows the success, over the past two years, of a similarly themed Wild Spring festival.