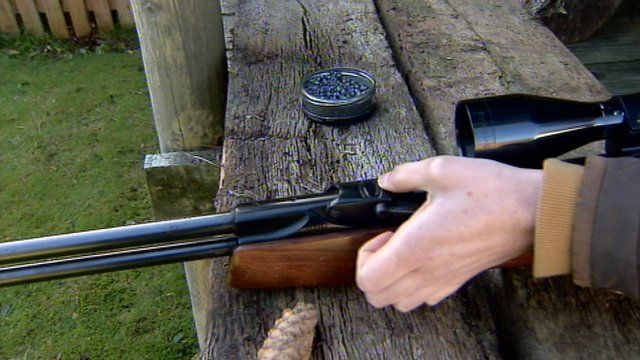 Video
Should airguns in Scotland be licensed?
Airgun enthusiasts and some sports clubs have called on the Scottish government to abandon plans to license airguns.
They say the new law will penalise responsible gun users and deter people from taking up shooting as a sport.
Two-year-old Andrew Morton was killed by an airgun pellet in Glasgow in 2005.
His parents, Sharon McMillan and Andy Morton, have campaigned for a change in the law ever since.
BBC Scotland's political correspondent Niall O'Gallagher reports.
Go to next video: Licensing move for airgun owners