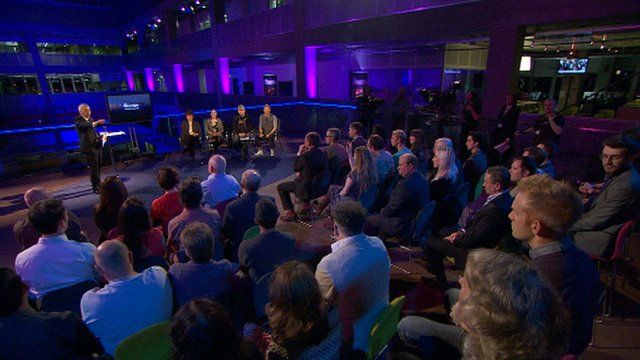 Video
Scottish independence: Newsnight Scotland arts debate
Andrew Kerr presents the latest of Newsnight Scotland's special debates ahead of the independence referendum.
An audience of voters have shared their hopes and concerns for the future of art and culture in a post-referendum Scotland.
They have submitted a range of questions for the panel who are: Joyce McMillan, a journalist and critic; Amy Shipway, of National Collective; Malcolm Lindsay, musician and composer; and Mark Hogarth, a creative and branding consultant.
The programme was recorded and screened in Glasgow on Monday, 30 September, 2013.
You can find out more about the Scottish independence referendum on the BBC News Scotland's Future index.