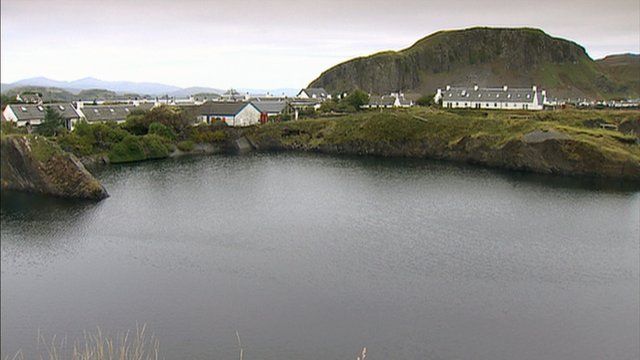 Video
Stone skimmers head to island
The Argyll island of Easdale will be throwing a party this weekend as it hosts the world stone skimming championships.
The community's 60 residents will be joined by hundreds of competitors for the popular annual event.
Last year's event almost did not happen after a disagreement between organisers and the owner of the disused quarry where the event takes place.
BBC Scotland's Jackie O'Brien went to check out the competition.