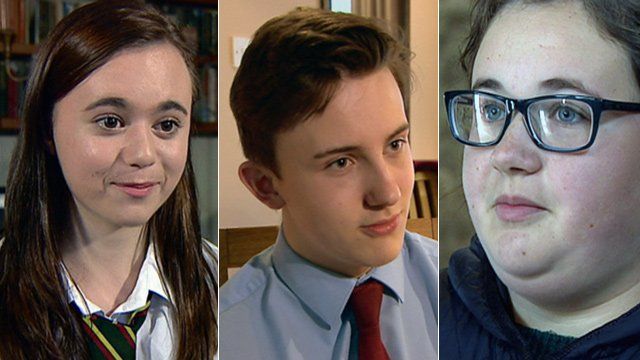 Video
Scottish independence: Young voters ready for first vote
On 18 September 2014 voters in Scotland will be asked to decide whether or not the country should become an independent nation.
Key to the outcome will be a new generation because the voting age will be lowered.
For the first time 16 and 17 year olds will be able to have their say in the referendum.
BBC News Scotland correspondent Laura Bicker has been speaking to a few of them.
For news and analysis of the independence referendum, go to the Scotland's Future index.
Go to next video: Young voters on the referendum