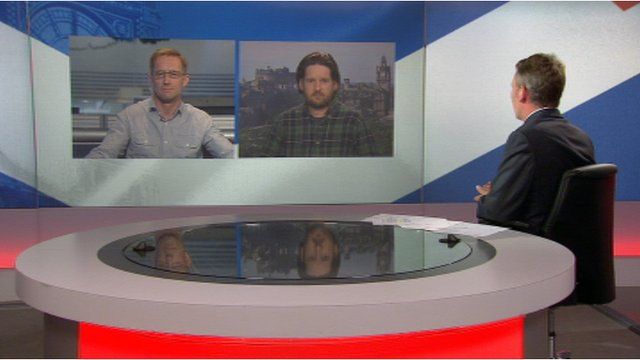 Video
Scottish independence: Willie Sullivan and Alex Massie
In the first of a new series of BBC Scotland's series of webcasts we continue putting your questions on independence to key figures and decision makers.
Today's guests focus on what kind of nation Scotland should aspire to be. Would independence be a chance for a fresh start, with a new approach to taxation, welfare and labour relations?
Willie Sullivan supports the "common weal" approach that advocates higher pay, higher taxes and a stronger welfare state. Alex Massie, of The Spectator, says the "common weal" is asking the right questions but its answers are "riddled with contradictions and heroic dollops of wishful thinking".
BBC Scotland's Bill Whiteford put your questions to Mr Sullivan and Mr Massie.
The Scottish independence referendum will be held on 18 September 2014.
You can also follow our coverage of the Scottish independence referendum on our Scotland's Future index.