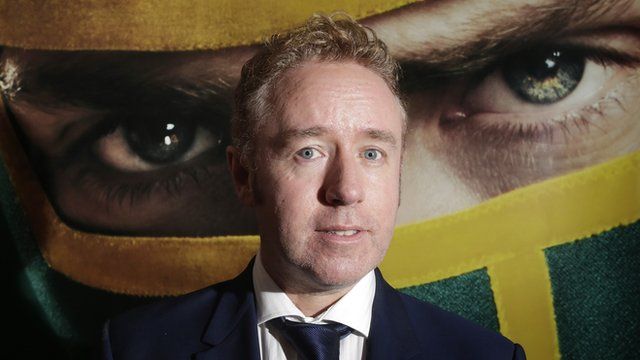 Video
Mark Millar on Kick-Ass 2 and Jim Carrey
Mark Millar, the writer of the Kick-Ass comic book series, has said Jim Carrey's comments on the film and his refusal to take part in publicity in the wake of Sandy Hook came as a surprise: "This film is no more violent than the first".
The action packed superhero films have been criticised for being too violent.
Mark told BBC Good Morning Scotland's Bill Whiteford that growing up in Coatbridge: "Hollywood was a million miles away... they think I'm related to Sean Connery".
The premiere of the film adaptation of the superhero comic book sequel, Kick-Ass 2, was held in Glasgow on Monday night.