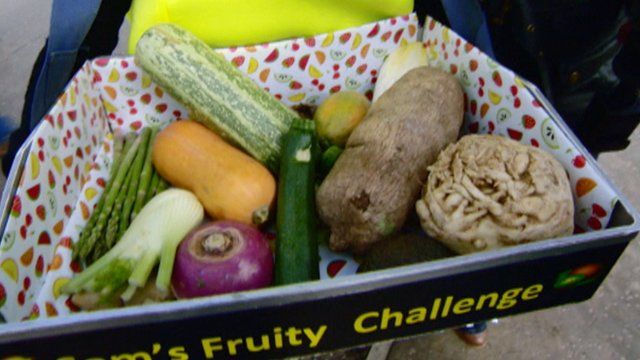 Video
Scotland the fat: The fruit and veg recognition test
A BBC Scotland investigation into the Scottish diet has found some of us cannot even cut an onion as processed food has replaced more traditional fare fish, vegetables and oatmeal.
Samantha Poling has been investigating what has changed to make our society so fat. Is it a case of diet or die for some Scots?
She quizzed Scots on their knowledge of fruit and vegetables.
Watch BBC Scotland Investigates: Scotland the Fat on Thursday 15 August on BBC One Scotland at 20:00.