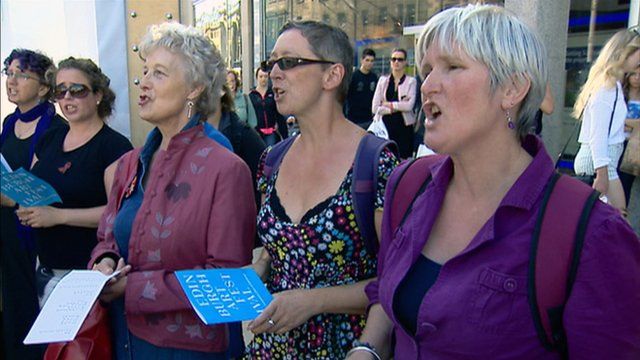 Video
Complaints choir gives voice to Edinburgh's woes
Edinburgh's newest choir makes its public debut this week and they are turning complaining into an art form.
The Edinburgh Complaints Choir is the latest in a long line of choirs to be set up around the world to allow locals to voice their concerns in song.
BBC Scotland's arts correspondent Pauline McLean has been finding out what prompts the biggest moans in the capital ... trams, dog dirt and the festival.
Go to next video: How to organise a flashmob