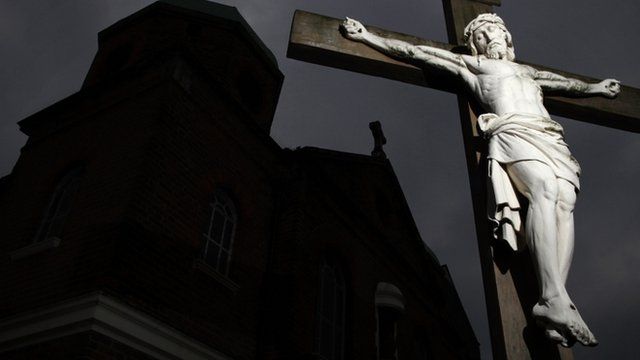 Video
Abuse victim: 'I was robbed of my childhood'
One of Scotland's most senior Catholics has apologised on behalf of the church for decades of physical and sexual abuse of pupils at a boarding school.
The Bishop of Aberdeen, Hugh Gilbert, addressed parishioners at Fort Augustus in the Highlands.
His statement came after the BBC found evidence of physical and sexual abuse by monks at Fort Augustus Abbey School and its prep school in East Lothian.
The Benedictine order which ran the schools, has already apologised.
Christopher Walls, a victim of abuse at Fort Augustus, told the Today programme's Justin Webb that he was abused both sexually and physically.
"It was horrendous," he said, "I was hit with a stick repeatedly... in just about very lesson."
He said that he was "abused sexually in the confessional", and was told to "keep quiet about it".
He went on to say that he thought the apology was "a bit thin".
Tina Campbell, who works for the Diocese of Motherwell said said better systems were now in place to prevent and protect against abuse.
First broadcast on BBC Radio 4's Today programme on Monday August 2013.
Go to next video: Bishop apologises for school abuse