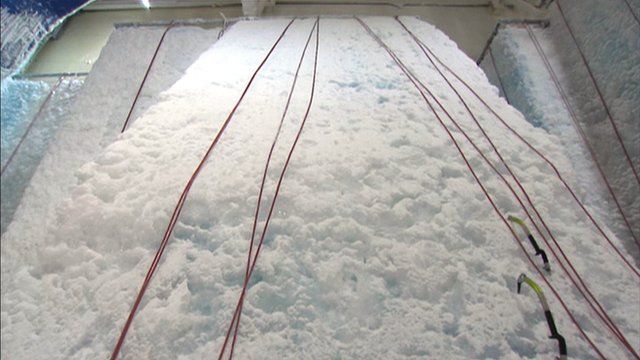 Video
Giant freezer opens for ice climbers in Glasgow
Scotland's newest ice-climbing centre has opened for business.
The temperature will be maintained at a cool -6C all year round, not in the Highlands or on a mountain but inside a gigantic freezer by the River Clyde.
BBC Scotland's correspondent David Henderson reports from the face of the 45ft high ice wall and overhang.