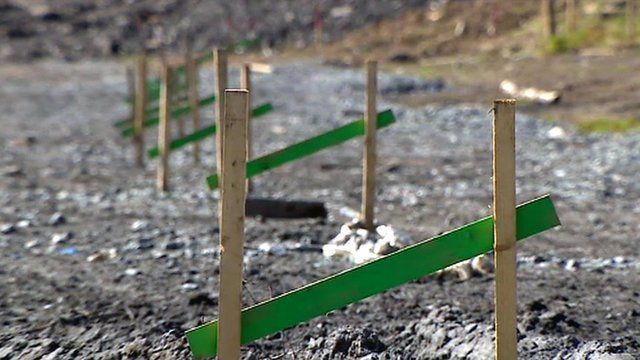 Video
Joining the Borders railway dots after 40 years
The Borders Railway Project will connect the Borders with Edinburgh for the first time in 40 years.
The scheme involves the construction of seven new stations, the laying of 30 miles of track and dealing with 137 bridges along the way between Waverley station and Tweedbank.
Hugh Wark, from Network Rail, said it is partly thanks to the good work of the Victorians whose bridges and viaducts still stand today.
BBC Reporting Scotland's Cameron Buttle has been given special access to the works which stretch from Edinburgh to Galashiels.