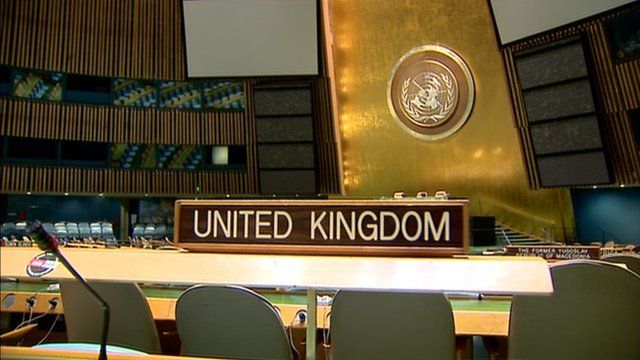 Video
Scottish independence: New state 'would be welcome at UN'
A former UK ambassador to the United Nations has told BBC Scotland's Sunday Politics programme that Scotland would be welcomed as a member state if it became independent - but it would have to find its own way.
Sir Jeremy Greenstock also said the impact that the UK has at the UN would be lost to an independent Scotland.
With 500 days until voters head to the polls to decide Scotland's future, political correspondent Glenn Campbell has been to the UN headquarters in New York to look at what kind of role an independent Scotland could play.