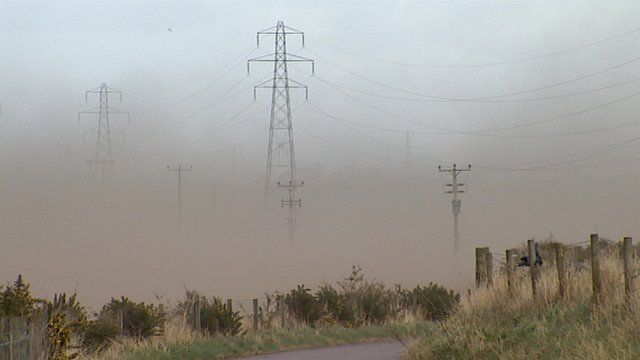 Video
Storm covers Moray fields in sand
Farmers in Moray say they fear the cost of sand and dust storms in the area could run into tens of thousands of pounds.
Newly sown fields have been affected and the National Farmers Union says the sandstorms could have a significant impact on harvests later in the summer.
Earlier in the week Moray Council had to warn drivers to take care as gusting wind reduced visibility to just yards on some roads.
Last week snowploughs were used to clear roads of drifting sand and soil blown from surrounding fields.
Go to next video: 'Zero visibility' in Scotland sandstorm