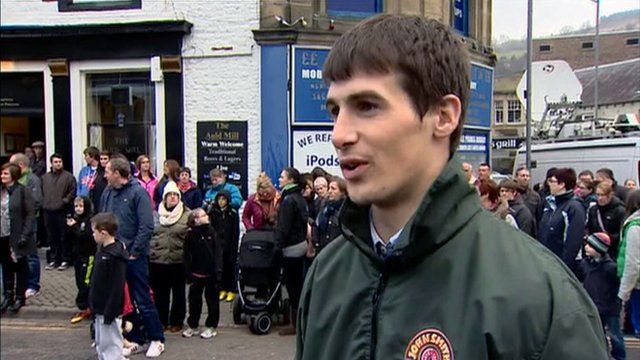 Video
Grand National winner Ryan Mania welcomed in Galashiels
There was a warm welcome in the Borders town of Galashiels on Tuesday night as crowds turned out to congratulate Ryan Mania.
He had ridden to victory in the Grand National three days earlier.
Mania's homecoming was delayed after the 23-year-old was injured in a fall at a race in Hexham on Sunday.
The jockey, who headed a parade through the town, said he was delighted to be home.