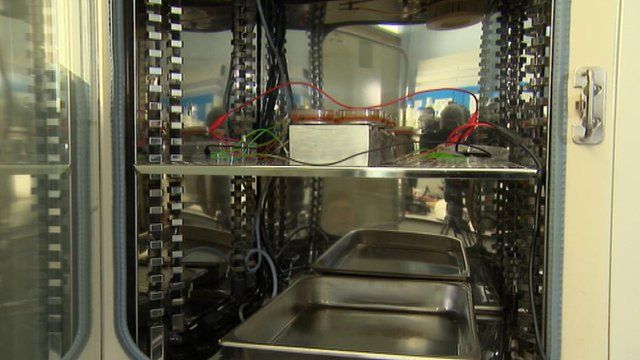 Video
'Kicking' stem cells help for spinal injury patients
A Scottish research team has unveiled a technique which could help patients with spinal injuries to grow new bone.
"Nanokicking" turns stem cells into bone by vibrating them by billionths of a metre, 1,000 times a second.
The team spans three universities, bringing together techniques from cell biology, medicine and astrophysics.
BBC Scotland's science correspondent Kenneth Macdonald has been taking a closer look.