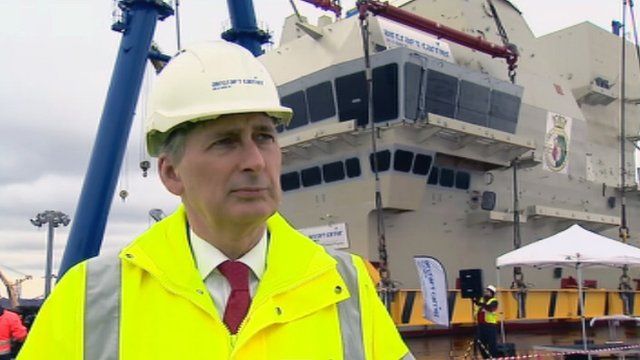 Video
Scottish independence: 'Scotland weaker militarily on its own'
The defence secretary, Philip Hammond, has told an audience in Edinburgh that SNP plans for an independent Scottish defence force would leave Scotland weaker than it is as part of the UK.
Ahead of his speech, the SNP called on Mr Hammond to apologise after the UK government announced fewer than previously suggested troop numbers would be stationed in Scotland.
Mr Hammond spoke to BBC Scotland's political correspondent Raymond Buchanan.