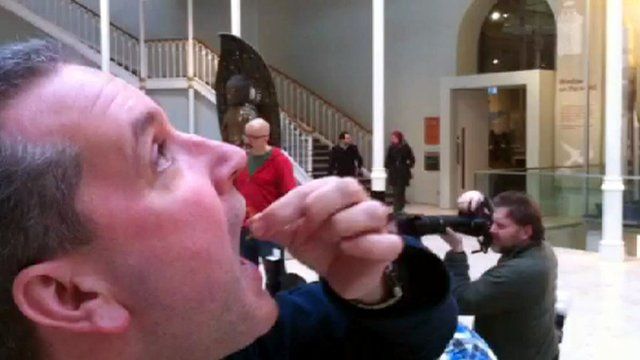 Video
What does a mealworm taste like?
The Edinburgh International Science Festival is celebrating its 25th anniversary.
The central theme this year is how science and technology will contribute to how we live over the next quarter of a century.
With challenges ahead such as the potential of food shortages will we all be eating insects or synthetic meats?
BBC cameraman Alan entered into the spirit and tried a mealworm. "A tasty snack," and a bit like cheese, was how Alan described it.