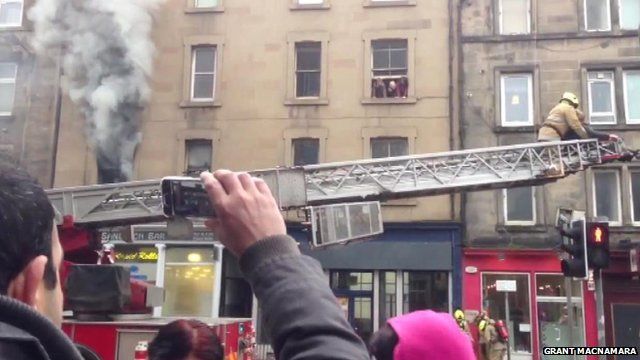 Video
Firefighter rescues woman from Edinburgh fire
Two women have been taken to hospital in Edinburgh suffering from severe smoke inhalation.
They escaped from a burning tenement in the Fountainbridge area of the city in the morning.
One woman, in her 50s, had been in the first floor flat, which has been badly damaged in the fire.
Five other people were rescued by firefighters using a turntable ladder and one man made his own way out of the rear of the property.
Footage: Grant MacNamara