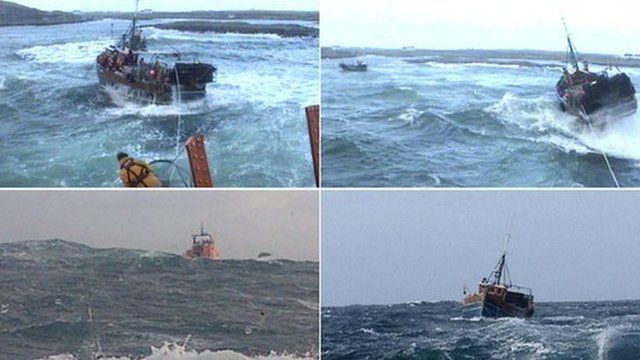 Video
Tow rescue drama for lifeboat crew
Tobermory lifeboat has towed a stricken fishing vessel to safety after a dramatic 11-hour rescue in gale force winds and heavy seas.
During the operation, which started off the Isle of Coll, the tow line snapped twice and the fishing boat ran onto rocks.
The lifeboat crew re-established the tow and guided the fishing vessel back to Tobermory.