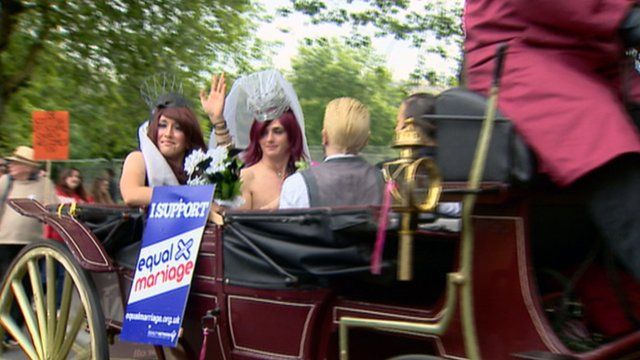 Video
Same-sex marriage referendum
Scotland's most senior Catholic cleric has demanded the Scottish Government hold a referendum on the issue of same-sex marriage.
The SNP cabinet will meet to decide whether to introduce a bill to legalise such marriages.
A consultation on the issue attracted nearly 80,000 responses, thought to be the greatest number on any issue since devolution.