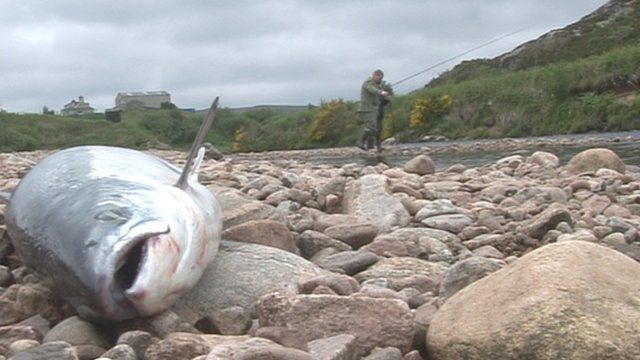 Video
'Most successful' season for salmon
The wild salmon fishing season has proven to be one of the most successful ever in parts of the Highlands.
Record catches have been made on a number of rivers, with better marine survival and new hi-tech fishing rods thought to be responsible for the increase.
BBC Reporting Scotland spent the day on the River Halladale in Sutherland.