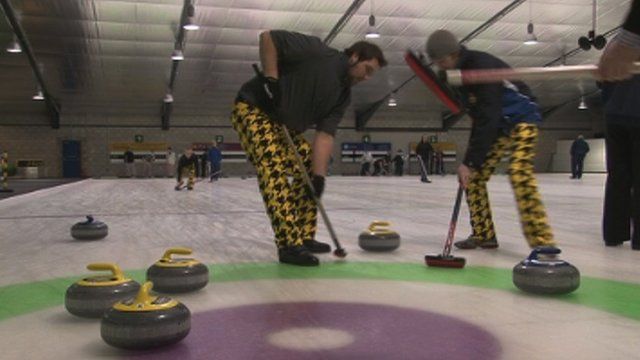 Video
Curlers bid to set new world record in Dumfries
Ten curlers in Dumfries are attempting to set a new world record for the longest curling match ever played.
A typical curling match lasts about three hours and is demanding both physically and mentally.
The current record stands at 57 hours and 44 seconds.
The two teams involved want to stretch it all the way to 72 hours.