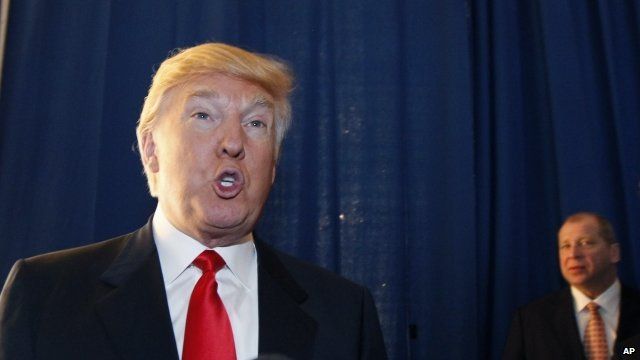 Video
Trump accuses Salmond over wind turbines
Donald Trump has accused First Minister Alex Salmond of "being hell bent on destroying Scotland's coastline".
The billionaire has said he is allocating a "substantial amount of money" to launch an international campaign to fight plans for wind turbines around the coast.
Mr Trump previously threatened to stop the building of a luxury hotel and holiday homes at his golf resort near Aberdeen if an offshore wind farm goes ahead.
He says building offshore turbines around Scotland would be a huge mistake.