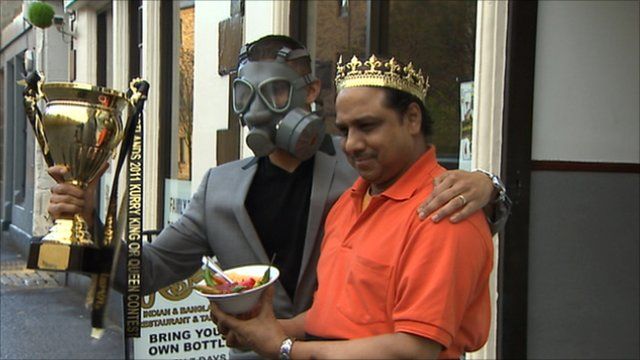 Video
Curry lovers end up in hospital
An Indian restaurant in Edinburgh has been criticised after its 'world's hottest chilli' competition left two people in hospital.
The Scottish Ambulance Service has said it needs to rethink its annual curry king event after several competitors became ill.
The Kismot restaurant has said next year's event will be about 'eating rather than endurance'.