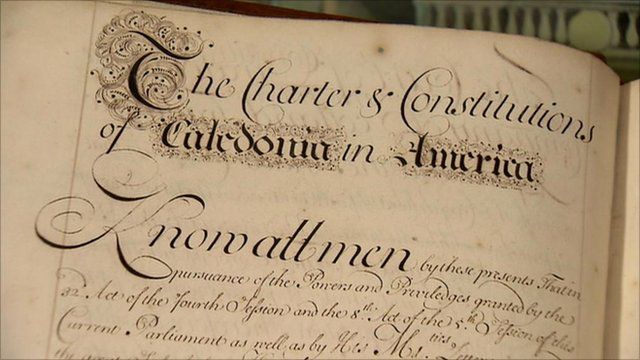 Video
Darien documents go on display in Edinburgh
A collection of 300-year-old documents detailing Scotland's role in the failed Darien project has been put on show at the National Library in Edinburgh.
The doomed venture involved Scotland investing a large proportion of its wealth in setting up a colony in Central America in 1698.
The 1707 union between Scotland and England came about, partly, because Scotland was all but ruined by the failed scheme.