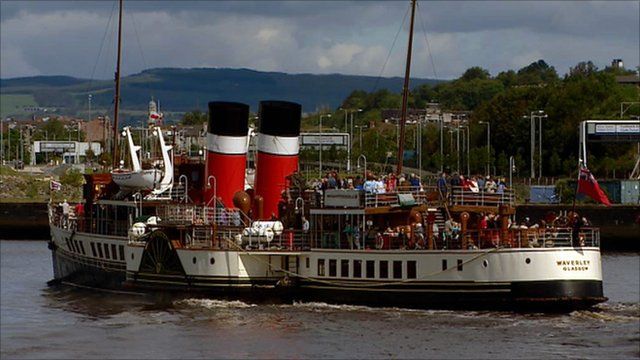 Video
Waverley steams 'doon the watter'
The world's oldest working paddle steamer The Waverley has set sail on the Clyde for the start of the summer tourist season.
The paddle steamer has recently undergone £100,000 of essential repairs.
The charity which operates the steamer said it feared that this year could be its last because of the big rise in fuel prices and fewer passengers than expected over the past few years.