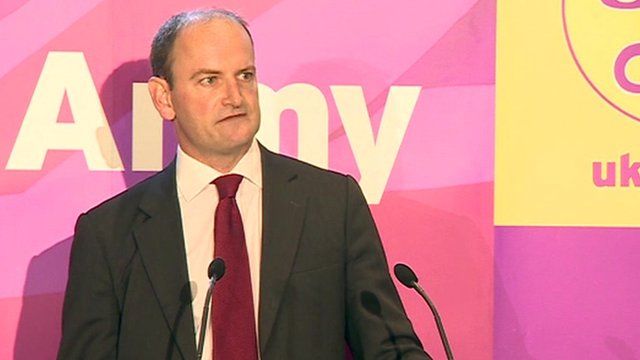 Video
Tory MP Douglas Carswell defects to UKIP
Tory MP Douglas Carswell has defected to the UK Independence Party and will stand down as MP for Clacton to seek re-election in a by-election.
If he wins the by-election he will be the first UKIP MP to take a seat in Westminster.
He unveiled his surprise announcement at a news conference in central London.
Mr Carswell told journalists it had not been an easy decision but he believed "only UKIP can shake up that cosy little clique called Westminster".
Go to next video: Farage to run for seat in Thanet