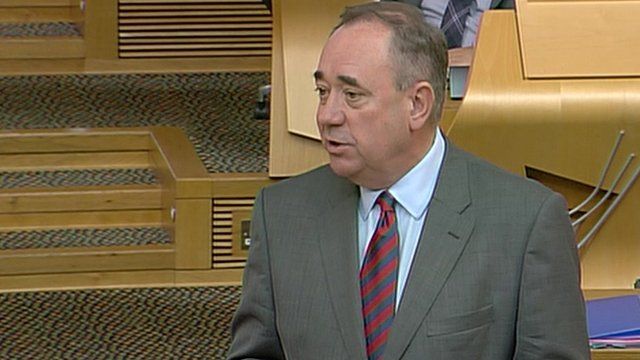 Video
Salmond defends Scotland oil reserve predictions
Scotland's First Minister Alex Salmond has defended estimates of oil reserves, after a warning yesterday from a leading industry figure.
Sir Ian Wood claimed that the Scottish government's predictions for North Sea oil recovery are up to 60% too high.
Mr Salmond was facing questions from MSPs for the last time before Scotland votes in the referendum on independence next month.
Lorna Gordon reports.
Go to next video: Blethering Referendum: What about the oil?