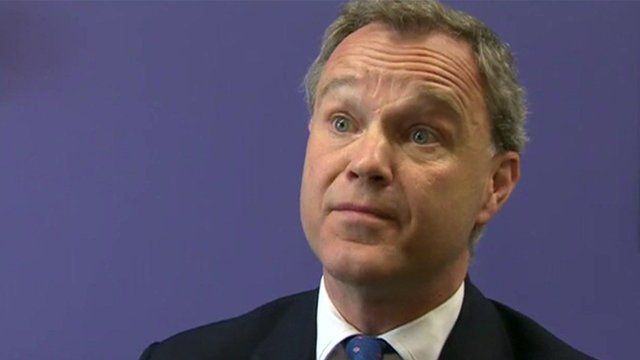 Video
Foreign Office minister Mark Simmonds resigns
Foreign Office minister Mark Simmonds has resigned from the government - less than a week after Baroness Warsi left the department.
No 10 said Mr Simmonds made the decision "several weeks ago" and said it was unrelated to the events in Gaza which led to Baroness Warsi quitting.
Mr Simmonds was the Minister for Africa, Overseas Territories and the Caribbean and had reportedly stayed on after announcing his intention to step down, in order to chair meetings at the UN on the situation in the Democratic Republic of Congo.
In his resignation letter, dated 4 August, Mr Simmonds told Mr Cameron he would "remain supportive of you, your government and the Conservative Party".
Robin Brant reports.