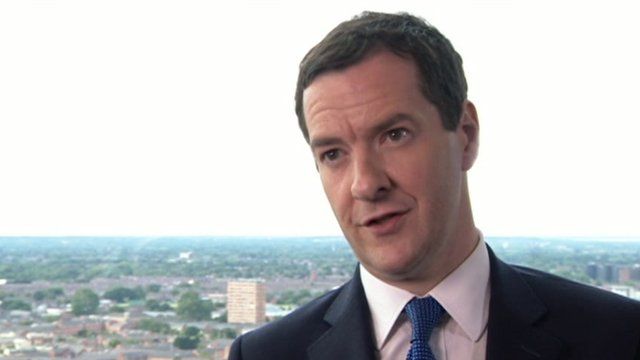 Video
George Osborne: Warsi resignation 'unnecessary'
Foreign Office minister Baroness Warsi has resigned from the government, saying its policy on the crisis in Gaza is "morally indefensible".
She wrote on her Twitter feed that she was leaving with "deep regret".
The prime minister thanked her for her "excellent work", adding that he wanted an "unconditional ceasefire" in Gaza.
But Chancellor George Osborne said he felt it was a "disappointing and frankly unnecessary decision" as the British government was working with "others in the world to bring peace to Gaza".
Go to next video: Warsi quits as minister over Gaza