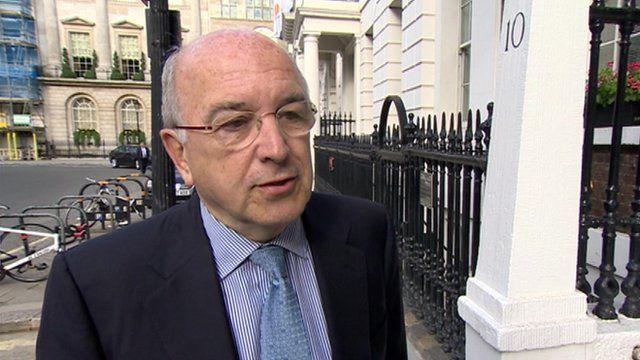 Video
EC vice president warns UK exit from Europe would be 'very bad news'
The Vice-President of the EU Commission has dismissed the idea of a lasting rift between the UK and the rest of the European Union over David Cameron's failed bid to block Jean-Claude Juncker's appointment as president.
Joaquin Almunia told the BBC that it was "normal" in a democracy that not all politicians agreed 100% of the time and praised Mr Juncker as "committed pro-European" but also a "pragmatic" one.
He said that a UK exit from the EU would be "very bad news".
Go to next video: Juncker 'not a green-eyed federalist'