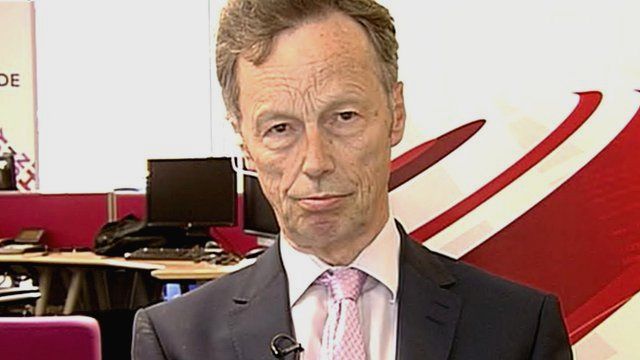 Video
Lib Dem MP: Section of electorate 'not listening to Clegg'
Liberal Democrat MP John Pugh has called for a review of his party's leadership following its worst European election result for 25 years.
The Southport MP told BBC News that he would prefer Vince Cable to take over from Nick Clegg because, "given the scale of the losses, to call for business as usual is frankly ludicrous".
"One of the fundamental problems is a section of the electorate are not listening to Nick Clegg at the moment", he added.
Go to next video: Down the pub with victorious Farage