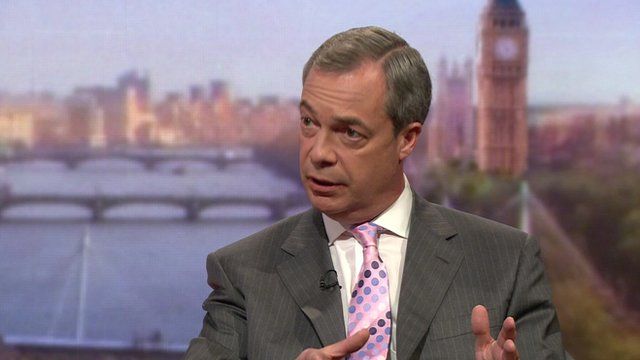 Video
Nigel Farage: UKIP has changed
The leader of the UK Independence Party, Nigel Farage, has hit back at claims that his party is racist, saying that he will deal with those critics "head on".
Speaking on The Andrew Marr Show, he accepted that his party had made mistakes, but said he was determined to "approach it differently in the future". Part of that would include fielding more black and ethnic minority candidates.
Asked about his decision not to stand in the Newark by-election, Mr Farage said he was focusing on the European elections, but that he was confident his party was on course for a breakthrough at Westminster.
You can watch the Andrew Marr Show in full on the BBC iPlayer.