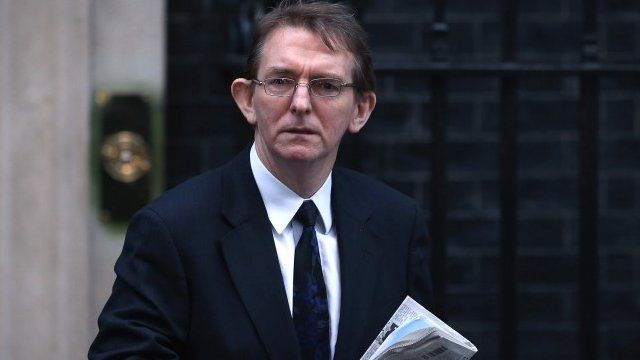 Video
Former Telegraph editor: 'Miller's resignation unavoidable'
The former editor of the Daily Telegraph, Tony Gallagher, has said Maria Miller's resignation became "almost inevitable".
Mrs Miller has resigned as culture secretary following a row over her expenses.
Mrs Miller was cleared of funding a home for her parents at taxpayers' expense, but was told to repay £5,800 of the expenses she claimed.
The independent parliamentary commissioner for standards had previously recommended she repay £45,000.
In December 2012, the Daily Telegraph published a story suggesting that Mrs Miller had claimed £90,718 in expenses over a four-year period towards mortgage payments on a house in south London that she shared with her husband, her children and her parents.